WE SPECIALIZE IN MANY TYPES OF CONCRETE FLATWORK
Call us for an estimate!
207 592-5171

---
---
Garage Epoxy Floor Installation
in Scarborough, Me.
This is a garage epoxy floor we installed in Scarborough, Me for the Scarborough fish and game.
The concrete floor was dirty and hard to keep clean. They wanted to make the garage floor look nicer and make it easier to sweep clean.
They do a lot of maintenance work on their equipment in this garage and the epoxy flooring made it easier to wipe up any spilled oil, grease, and gas.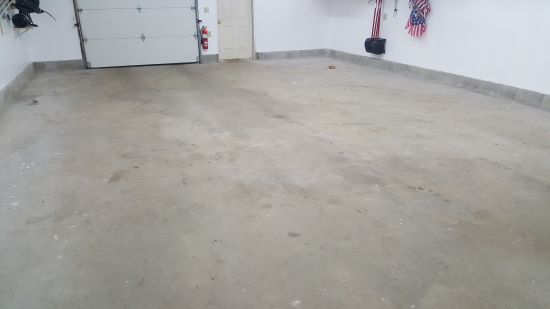 This is what the garage floor looked like before we started any prep work. 
For the prep, we diamond grind the floor and patch any cracks, spalls, and chips in the concrete.
Diamond grinding is the best way to prep the concrete for an epoxy coating. This creates a very good bond between the epoxy and the concrete floor.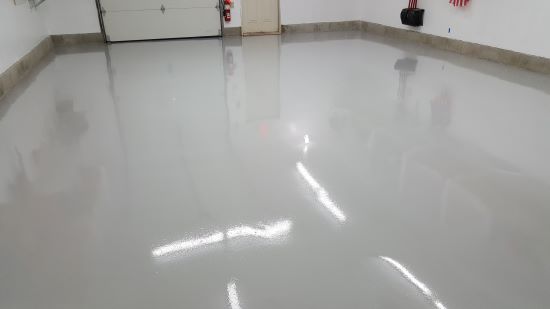 This is after we applied our 100% solids gray epoxy flooring. We also added a non-slip additive in the clear top-coat to keep it from being slippery if it gets wet.
We install epoxy flooring all over central and southern Maine. If you want an estimate just request a quote or give me a call. 207 592-5171