WE SPECIALIZE IN MANY TYPES OF CONCRETE FLATWORK
Click HERE for an estimate!
---
---
Garage Epoxy Floor Installed
in Topsham, Me.
This is an epoxy floor we installed in a garage in Topsham, Me.
This was new construction, the garage was 16' x 24'. The Owners wanted to protect the floor from salt and water damage as well as make it easier to keep clean.
This is what the concrete floor looked like when we started the prep work. The floor had some paint and sheetrock putty on it. 
We diamond grind all our floors before we install an epoxy coating. Diamond grinding cleans off the paint, putty, and anything else that might be on the floor. It also opens up the concrete so the epoxy will have a very strong bond.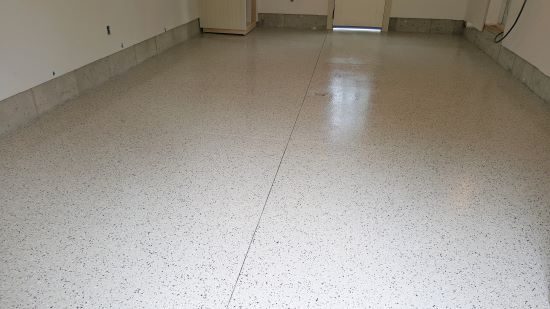 This is what the epoxy coating looked like after the installation. It had a beige base coat with decorative flake broadcast into it. 
This is an extremely hard and durable coating that's resistant to salt & ice damage, very chemical resistant (oil and gas), and easy to broom, vacuum, or leaf blower clean.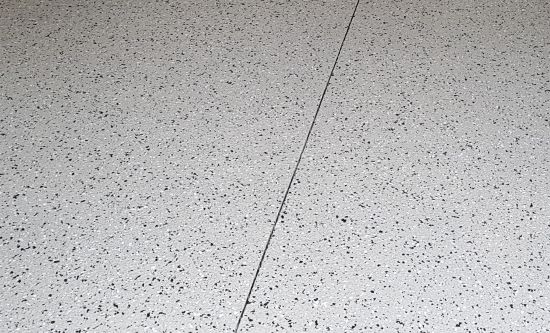 Here's a close up of the flakes. We have 17 different colors to choose from. The flake adds a little texture to the floor so it's not too slippery when it gets wet.
We do epoxy floors in Topsham, Brunswick, Bath, and Wiscasset, Me. We also service central and southern Maine. 
If you'd like and estimate you can request a quote or give me a call. 207 592-5171.