WE SPECIALIZE IN MANY TYPES OF CONCRETE FLATWORK
Click HERE for an estimate!
---
---
Epoxy Floors in
Boothbay Harbor, Me.
Yes, we install epoxy floors in Boothbay Harbor, Me. We also install epoxy painted floors in Wiscasset, Edgecomb, Southport Island and Damariscotta, Me.

The epoxy floor in the picture was for a 3 car garage at a new home being built by Dighton Builders. We used a gray colored base coat of 100% solids epoxy and broadcast gray colored decorative color flakes into it.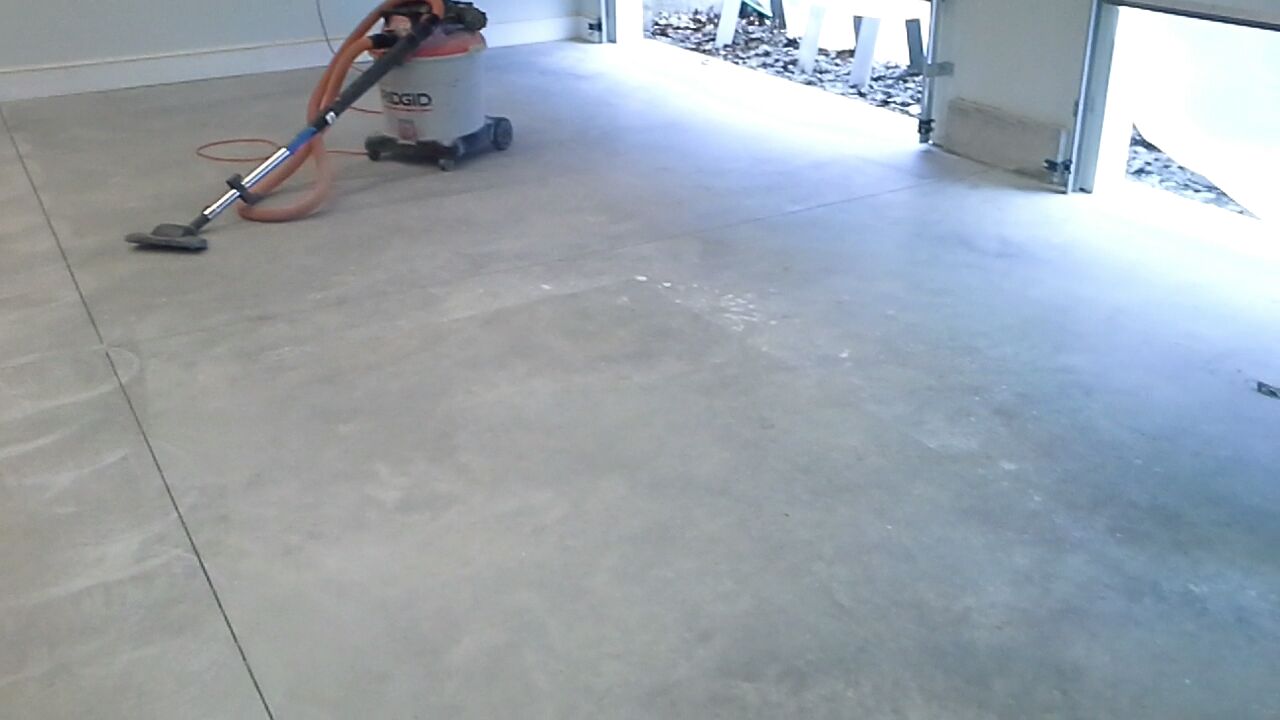 Before epoxy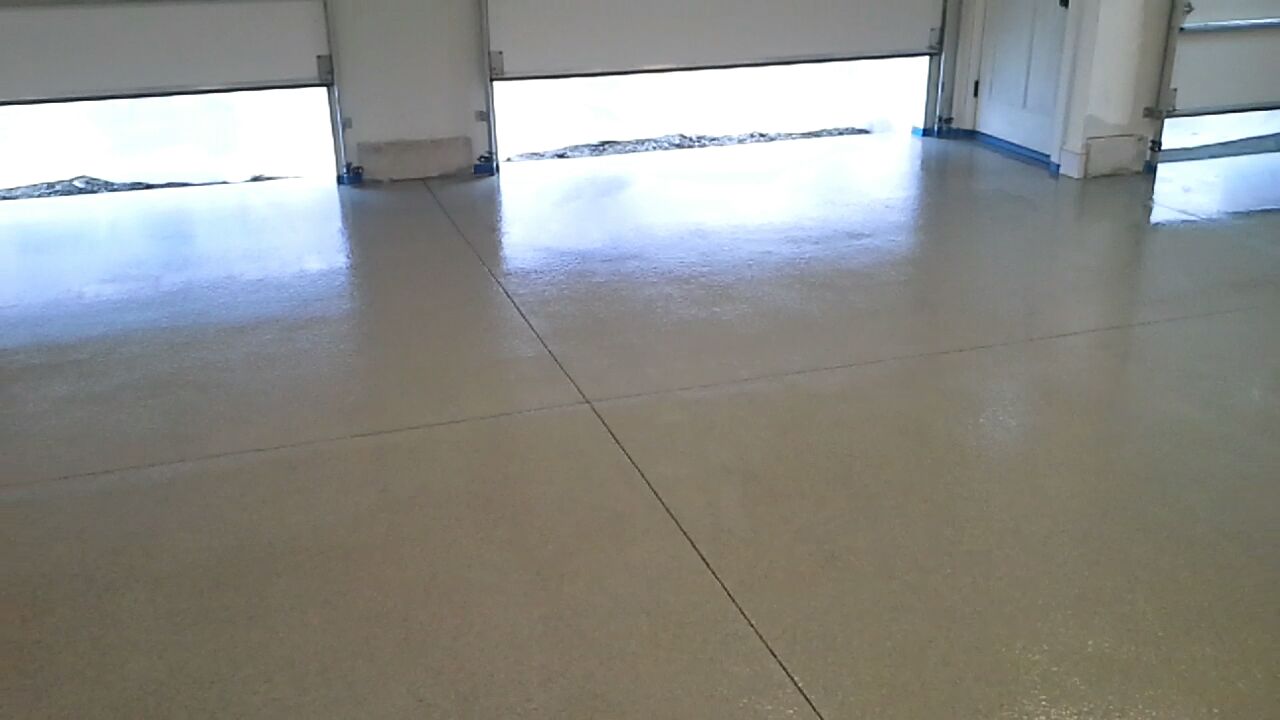 After
When the epoxy is dry, we sand the color flakes smooth and top coat them with a clear coat of 100% solids epoxy. The final coat is a clear coat of urethane. We use urethane because it's much more chemical and scratch resistant than epoxy. This is a step left out by a lot of other contractors.

I  made a video of us installing this epoxy floor in Boothbay, Me.  You can see us in action!

Please share the video and LIKE us on Facebook!!

This is our color chart for epoxy floors
And here is the color chart for the decorative chips

FYI - We only use 100% solids epoxy for our floor coatings. Most other brands especially Big Box store brands are 50% solids. Simply put, that means when we put ours down you get 100% of the product left on the floor when it dries. When "theirs" is put down you only get half of the product left on the floor, the other half evaporates into the air. Big Big difference in Quality!!

If you're looking for an experienced epoxy floor contractor in Maine just give us a call or request a quote. I'll take a look at your project and give you an estimate.