WE SPECIALIZE IN MANY TYPES OF CONCRETE FLATWORK
Click HERE for an estimate!
---
---
Color Chart for
adding color to concrete
This is our color chart for changing the color of concrete. Integrally colored concrete is installed the same way as uncolored concrete.
Concrete is naturally light grey color, if you're looking for something different than that, then adding color to the concrete is a great way to give your project a decorative look.

Below is our Butterfield Color Chart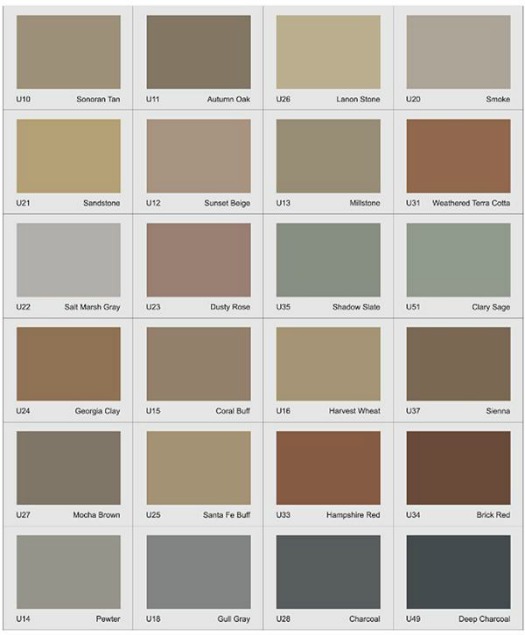 Please note the code and the name of the color when choosing a color
The color for concrete comes in a powder.  We add the color right into the concrete truck and it gets mixed into the concrete on the way to  your project.
When the concrete truck arrives on site, the colored concrete is ready to be placed and finished just like regular concrete.  Use this concrete color chart with the understanding that the finished color will be similar to the color on the chart and not an exact match.
Different finishing techniques like broom finish and smooth troweled finish will render a different shade of the same color.  So keep in mind when choosing a color for your concrete, you're choosing a color that will be lighter or darker, mottled and variegated, not solid looking, but somewhat like the color on the chart.
When you want to add color to concrete, we are your trained concrete contractor for central Maine.